Carmon Cunningham
Business Legacy Awards
Who is Deserving of our 2023 Carmon Cunningham Business Legacy Award?
The Chamber of Commerce is accepting nominations through January 31, 2023.  Community business owners, employees, residents can submit nominations to info@wilmingtontewksburychamber.org.  Nominations should be detailed and provide specific examples of business success, leadership, and community involvement.  The award is presented every March by the Chamber President.
Before his untimely passing in 2016, Carmon Cunningham was the owner of the successful Cleaner Spot Dry Cleaners and Tailor at Wilmington Crossing.  Carmon had been a member of the Chamber's Board of Directors for five years, serving as the President in 2013 and 2014. Carmon was also very involved in a host of community and business organizations and charitable endeavors and was very well liked and respected by all he interacted with.
The Carmon Cunningham Business Legacy Award is presented each year to an individual who (1) has achieved exceptional business success in his/her lifetime and (2) inspires, is innovative, and makes an impact in Wilmington and Tewksbury communities, leaving a legacy of community and economic vitality for generations to come.
The award is given to a Chamber member who embodies similar characteristics of the late Carmon Cunningham.  Therefore, the recipient must be encouraging, supportive, maintain a positive attitude and cheerful disposition, while bringing life and energy to the community.  The recipient must also have an incredible work ethic and provide a positive atmosphere in the workplace.
2017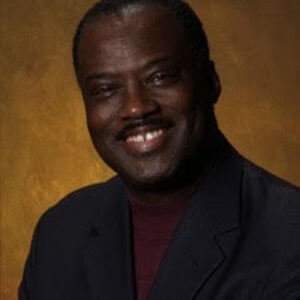 Carmon Cunningham (posthumously)
The Cleaner Spot Dry Cleaners
2018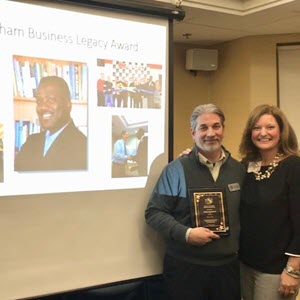 Michael Champoux
Winbrook
2019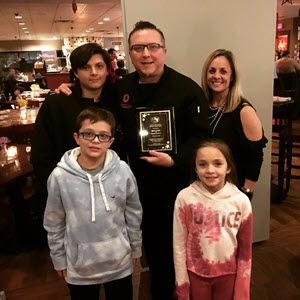 Rick Lowe
Tremezzo Ristorante
2020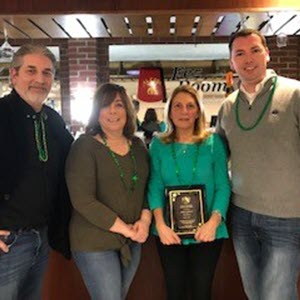 Sheila Bissett
Aleppo Shriners
2021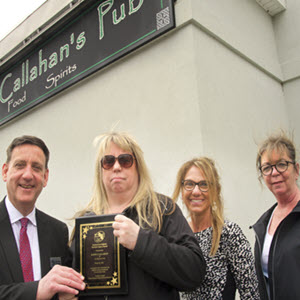 Dawn Callahan
TJ Callahan's Pub
2022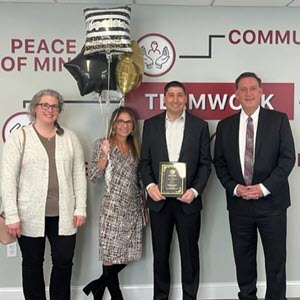 Peter T. DaMore, Jr.
DaMore Law